Brenda Novak
New York Times Bestselling Author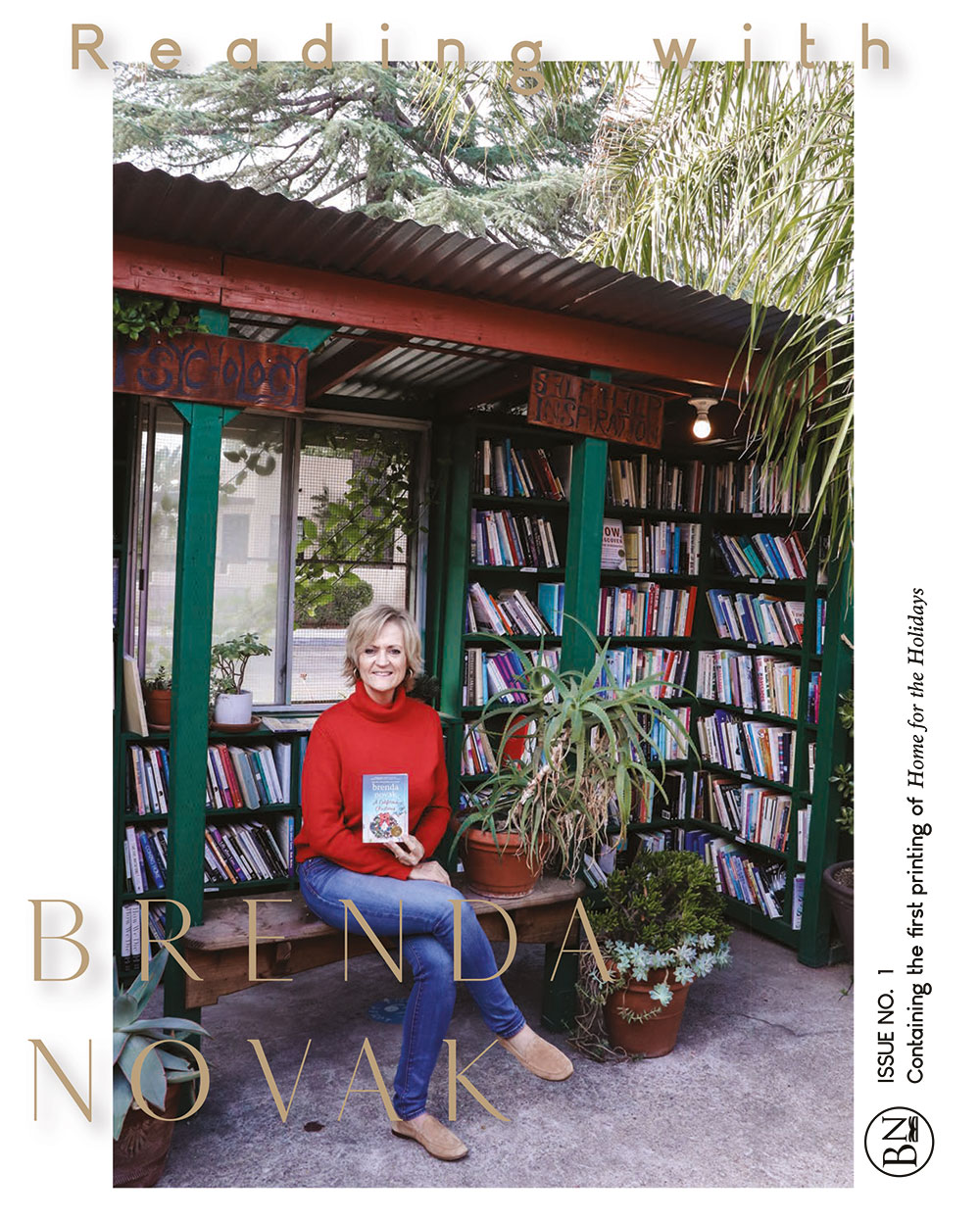 Download Brenda's first Reading with Brenda Novak magazine for free. This issue contains the holiday novella Home for the Holidays.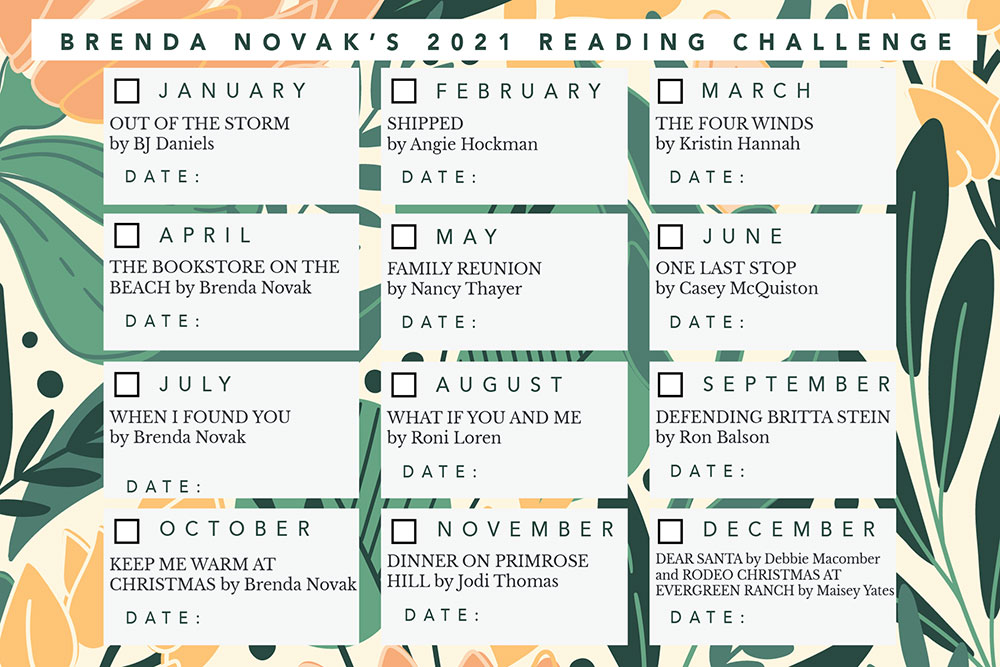 I have a great year of reading planned and would like to invite you to take the 2021 Brenda Novak Reading Challenge. This challenge coincides with the books we'll be reading in
my online book group on Facebook
.
We always meet with the author of the book we are reading to discuss the story at the end of the month. Plus, you can also win something…
Trade Paperback Release
The Bookstore on the Beach
Now Available
"Novak handles difficult topics with sensitivity, making for a heart-tugging romance. Readers are sure to be sucked in."
—Publishers Weekly, STARRED REVIEW
"Novak's novel is filled with mystery and drama, coupled with themes of family ties and secrets. This page-turner will not disappoint."
—Booklist
"The prose is fast-paced and exciting making this a breathless page-turner with the conclusion proving no problems are too difficult to solve."
—New York Journal of Books
Keep up-to-date with Brenda and her books
News & Newsworthy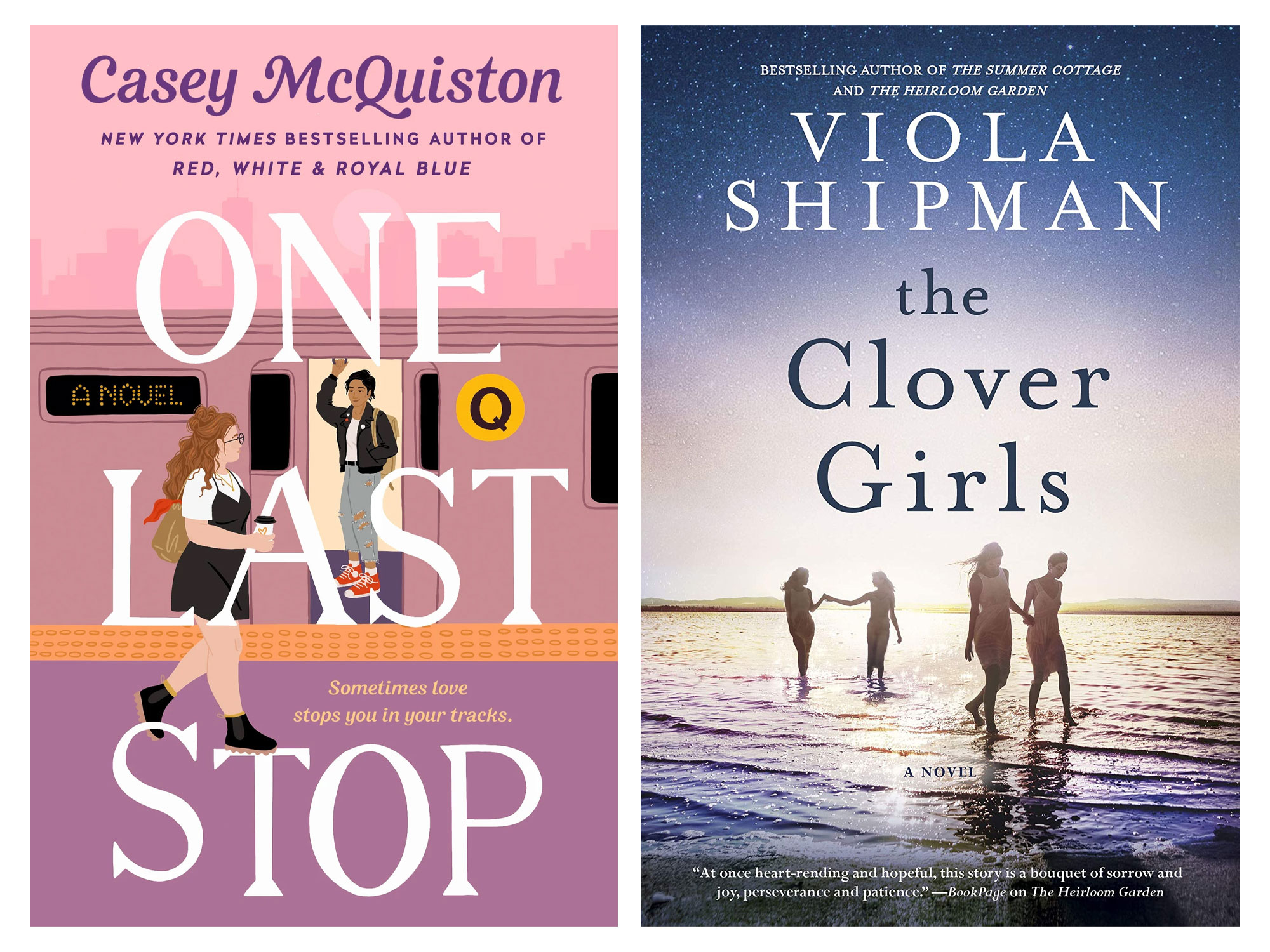 We're including two fabulous trade books in June's box—autographed, of course! The first is a romantic comedy called ONE LAST STOP by Casey McQuiston. Casey hit the New York Times with her debut novel RED, WHITE & ROYAL BLUE (and it was a Goodreads Choice Award Winner for Best Debut and Best Romance of 2019), so I'm super excited to see how you will like her second novel. And we're also including THE CLOVER GIRLS by Viola Shipman! Yay! Besides the two new releases, we'll be putting in the Summer Drinks Taste Book that Alexa created, a cute insulated cup to keep your summer beverages cold and a surprise item!
...and over 19,000 members in Brenda's Online Book Group. Share your love of books with fellow readers.
Receive notices of Brenda's latest book releases, special flash book sales, events she will be at, and much more in your inbox.
These have been a HUGE hit! What's inside? That's different every month, but I can tell you this much — they will contain a print copy of the book we are reading for that month (autographed by the author!) or a substitute book of mine (generally one that is hard to find), at least two of my favorite things and a surprise gift that you won't know about until you receive the box. One random person each month will receive an even "bigger" mystery gift. We will announce the contents for the next box at the first of each month, and you will be able to order it then or the day after (providing they're not all gone). Payment is due by the 7th of the month. The box ships three weeks later, on the first of the following month. We sell out every month, so grab yours early.
This error message is only visible to WordPress admins
There has been a problem with your Instagram Feed.