Welcome to Brenda Novak's 2021 Reader Challenge!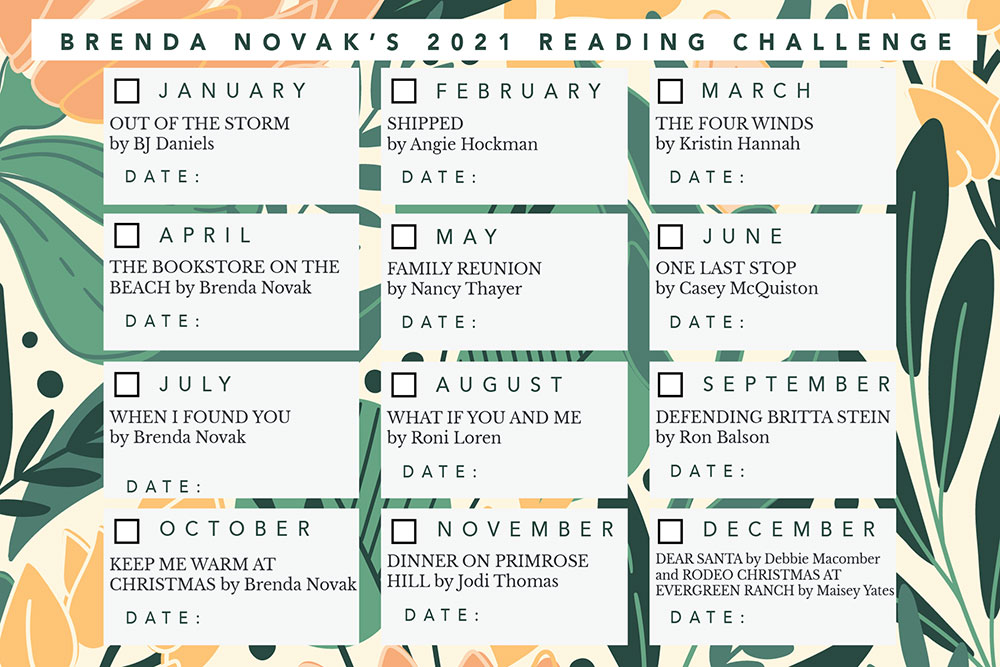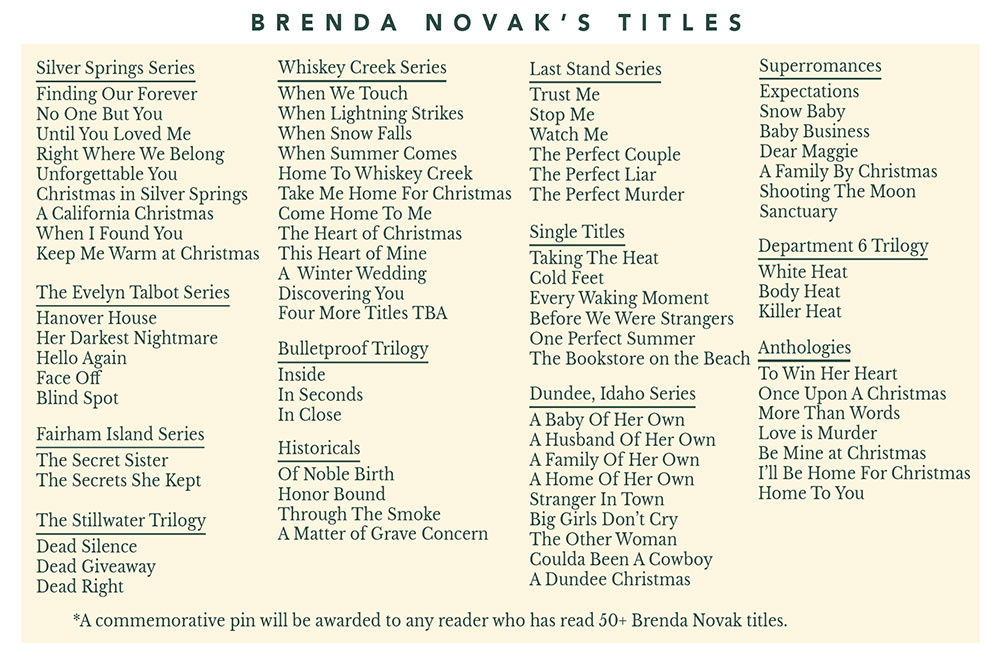 The monthly challenge reads are the same books we are reading together in our
book group
. If you decide to take the Brenda Novak 2021 challenge, make sure you return to this page every month to fill out this form to be entered into the monthly giveaway, which is a $100 gift card on the
Brenda Novak Store
, where you can get monthly book boxes with an autographed copy of our reads, the Brenda Novak collectible sterling silver bracelet, mugs, T-shirts and other fun things. The deadline to submit for each month is the 13th of the following month. (For example: January's information needs to be entered by February 13th.) Please note that the confirmation email you receive after your initial submission will have an "Edit Form" button you can use to edit your form for the rest of the year. You do not need to re-fill out past information. If you don't receive the confirmation email, you can contact us at
readingchallenge@brendanovak.com
for the link.
2020 Brenda Novak Reading Challenge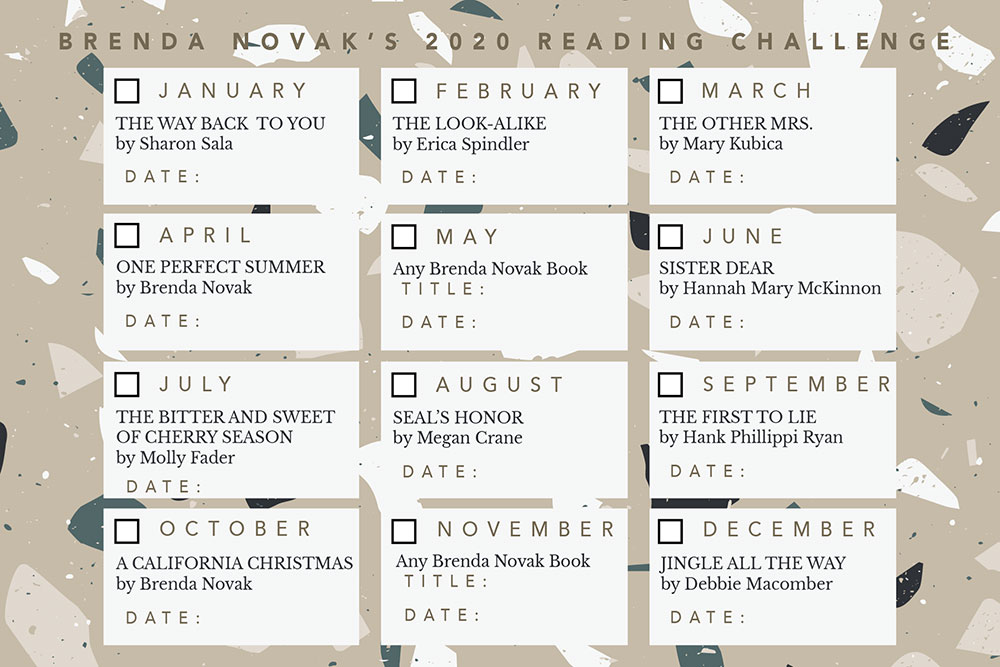 If you've finished the 2020 Brenda Novak Reading Challenge—way to go! I hope you were introduced to authors who you may not have tried otherwise but have come to love. Those who purchased a
January 2021 Brenda Novak Book Box
have already received their FREE enamel pin commemorating this achievement. If you didn't get a January box, we ask that you pay just $5 to get your
pin
, which covers the shipping and handling.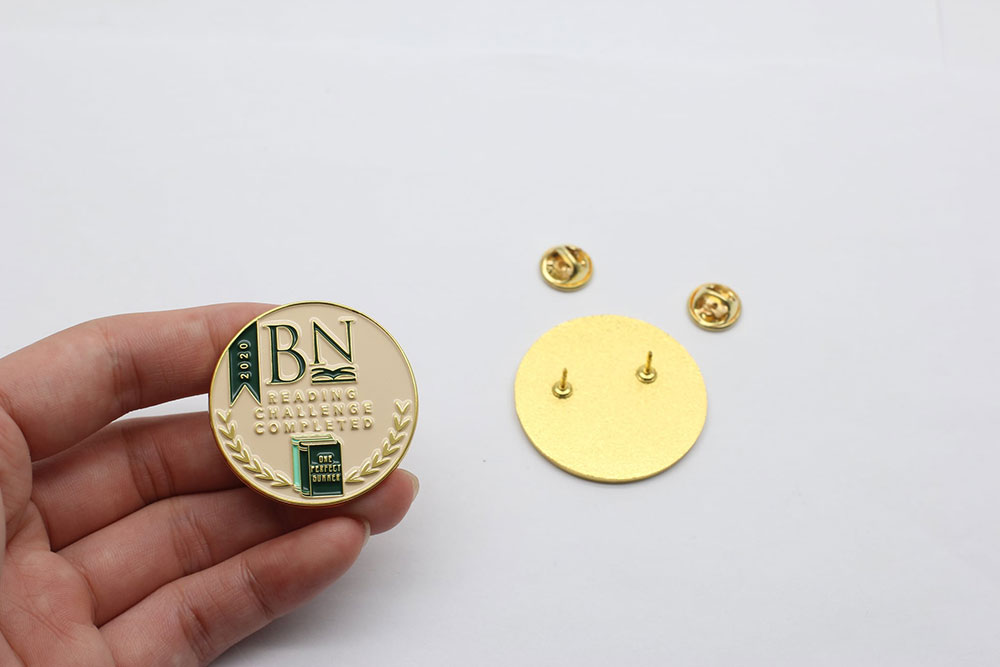 If you haven't finished last year's challenge quite yet—but you plan to–be sure to pay the shipping and handling for your
pin
before we run out of them. And if you haven't started last year's challenge but would like to take it on, download the challenge card or copy it down and get started. It's not too late! You can also pay the shipping and handling to reserve your pin, and we'll ship it to you once you've completed the challenge: